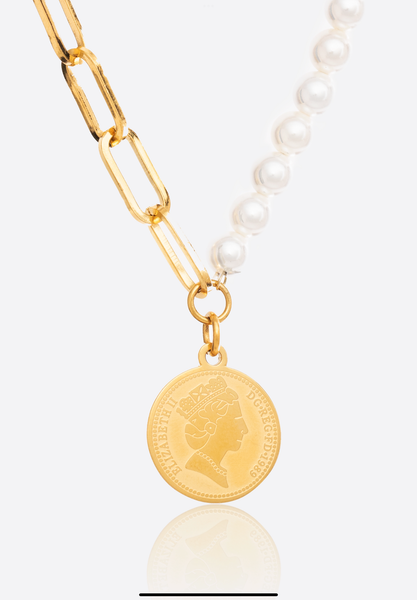 Zoom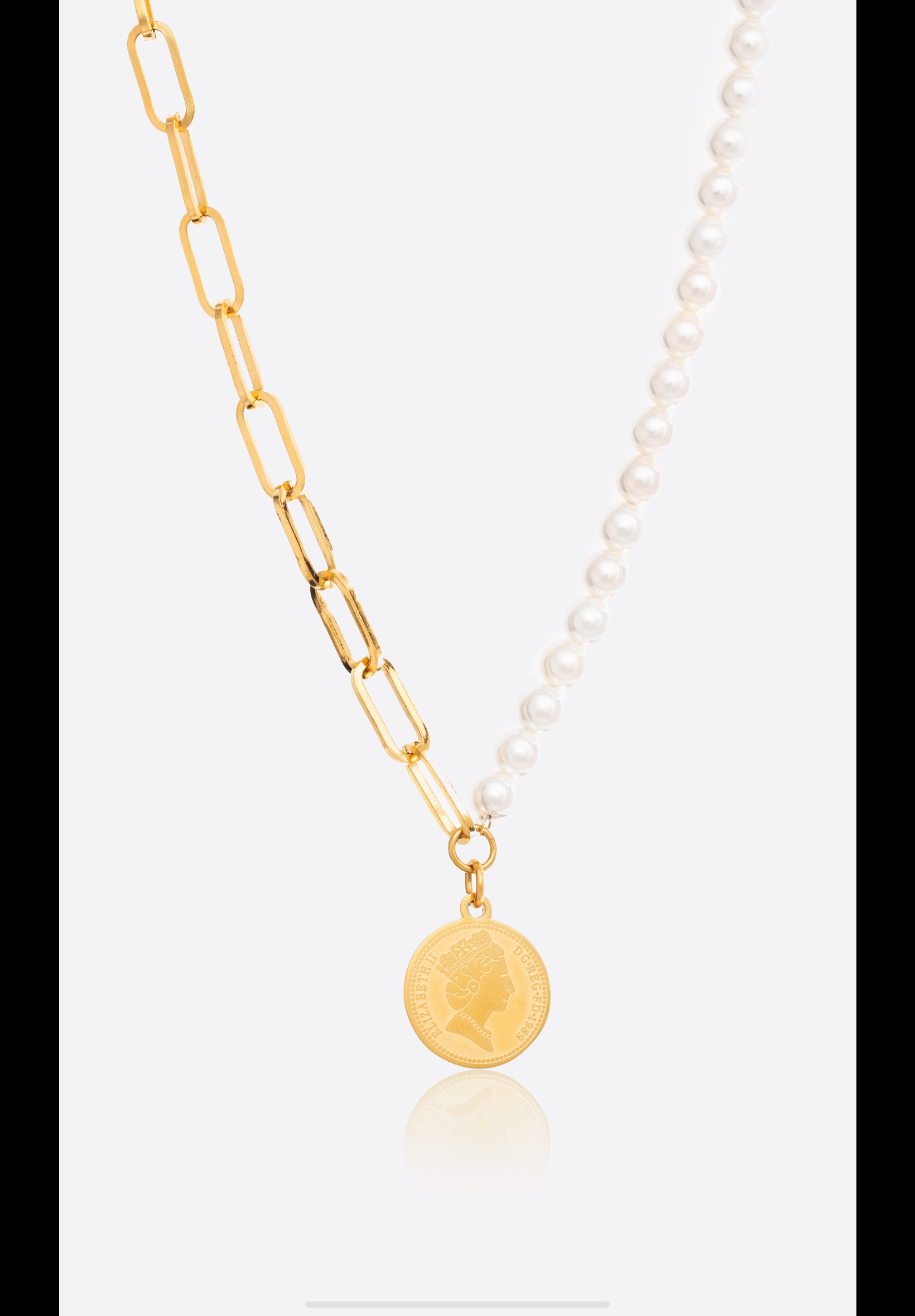 Keeping it simple yet deceiving to your eyes with a
half pearly side and a 18k golden side plated or solid 18k ( as your wish ) ended with a
golden penny of queen Elizabeth. 
You got yourself an out of this world combination .
Now you can have it as you wish.. solid 18k, silver 925 or even 24k gold plated.